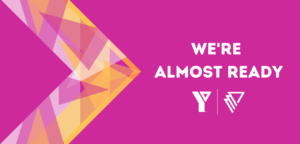 At Home Resources
We hope you have enjoyed the resources the Y team has compiled over the past few weeks.  We are redirecting our focus on re-opening for you and as such will no longer be adding new updates.
For the latest updates on your Island Y's staged re-opening click here.
---
YMCA AT HOME: FREE PROGRAMS ANYTIME, ANYWHERE!
At the YMCA, we are committed to supporting you and your family's health and wellness. YMCA at Home is our new virtual platform that provides you with the ability to connect with your favourite YMCA programs anytime, anywhere! New videos will continue to be added!
VISIT YMCA AT HOME
YThrive Home will help you get your daily dose of YMCA fitness and community with amazing workouts! Workouts are designed for almost any fitness level and can be done from your living room for FREE.
For Older Adults we suggest these Y Thrive Videos:
NEW FLOW yoga videos for every level
GOLD videos are low impact workouts for people with reduced mobility
BEGIN videos are centered around functional movements with lower impact
YWell will bring you strength in spirit, mind and body at home! Activities are designed for a variety of levels and can be done from the comfort of your home for FREE.
YPlay will help you build strong kids and a strong family at home! Activities are designed for a variety of ages and levels of ability and can be done from your family room for FREE.
---
Healthy Living
Here at the Y, through Healthy Living programs, we assist members living with varying chronic health conditions to become stronger physically, cared for emotionally and build up a social support network to embrace a more self-satisfying active lifestyle. We know that during this time of uncertainty, where the need for self-isolation is more important then ever to keep you healthy, we want to help you in any way that we can.
Weekly, our Healthy Living team will be posting a variety of learning materials, brain fitness challenges and a weekly workout for you to try out. Keep your eyes on the prize – stay active and stay healthy!
---
Weekly Healthy Living Workouts
Not sure which one is right for you… click on the "+" above and review the programs.
Past Workouts

June 7-12

June 1-5

May 25-31

May 11 – 17

May 4 – 10

April 27-May 3

April 20-26

April 13-19

April 6 – April 12

March 26 – April 5