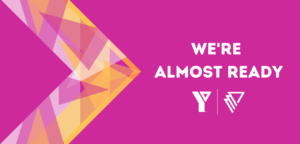 At Home Resources
We hope you have enjoyed the resources the Y team has compiled over the past few weeks.  We are redirecting our focus on re-opening for you and as such will no longer be adding new updates.
For the latest updates on your Island Y's staged re-opening click here.
---
YOUTH MINDFULNESS GROUP – AGES 18-30 YEARS
The Youth Mindfulness Groups are now being offered online during the COVID-19 center closures.
Everyone experiences worries and anxiety. The key is to learn how to make sure these don't get in the way of doing things you care about!
The YMCA Mindfulness Groups offer a free 7-week psychoeducational and support group for youth ages 18-30 who experience anxiety. Participants learn healthy coping skills, connect with other young people in the community, and get support all in a safe and friendly environment. Programming is supervised by trained mental health professionals.
Learn More about Y Youth Mindfulness Groups
---
YMCA AT HOME: FREE PROGRAMS ANYTIME, ANYWHERE!
At the YMCA, we are committed to supporting you and your family's health and wellness. YMCA at Home is our new virtual platform that provides you with the ability to connect with your favourite YMCA programs anytime, anywhere! New videos will continue to be added!
VISIT YMCA AT HOME
YThrive Home will help you get your daily dose of YMCA fitness and community with amazing workouts! Workouts are designed for almost any fitness level and can be done from your living room for FREE.
YWell will bring you strength in spirit, mind and body at home! Activities are designed for a variety of levels and can be done from the comfort of your home for FREE.
YPlay will help you build strong kids and a strong family at home! Activities are designed for a variety of ages and levels of ability and can be done from your family room for FREE.