2023 SUMMER CAMP FINANCIAL ASSISTANCE
Each year our community on Vancouver Island supports the YMCA-YWCA with charitable donations. These donations in turn are made available through Financial Assistance to families who demonstrate a financial need so all children may have a summer camp experience. Additionally each year there are opportunities for additional funding through generous lasting legacy gifts. Our staff team will review all applications for financial assistance that may be eligible for any legacy funds and contact any successful applicants.
At the Y, we know that there are many challenges facing families today… don't let camp be one of them. Please take some time to read through the information below before applying.
---
2023 APPLICATION PROCESS – Updated March 9
There are only a few spaces left available in our 2023 summer camps.  We are still accepting applications for financial assistance however there is no guarantee of space.  You may also add your camper to a waitlist and apply at a later time if a space becomes available.
Assistance, if approved, is available for the camp portion of fees, for 1 camp per camper.  We strongly encourage you to apply before registration opens.  All campers are also considered for the Summer Camp Legacy Funds, detailed below.
Funding is available for residents of Vancouver Island (including the Gulf Islands).  If you require funding but live outside of this area contact a Y near you for assistance accessing their summer camp programs.
Please read through the information below before starting the application process.
Apply for Financial Assistance
Your privacy is of utmost importance to the Y.  Review our Privacy Policy here.
---
SUMMER CAMP LEGACY FUNDS
Every year, the YMCA-YWCA of Vancouver Island has the privilege of distributing a number of private funds designated to assist children attending summer camp who need extra subsidy.
Peter McGill Memorial Endowment Fund
This Fund supports Leadership Development for youth under 18 years at Camp Thunderbird.  Peter McGill was a well respected teacher and mentor for 35 years with School District 61 and a long time Y member.
Mitch Pechet Memorial Fund
Established in 2009 by Mitch's family and friends here at the Y.  Mitch's association with the Y is legendary – he was a daily presence for almost 65 years – the last 40 of which were spent with the early birds at the Downtown Y. Mitch's fund covers 100% of fees for one overnight camper in the Primary or Junior age group who is in most financial need.
Nicola Benn Scholarship Fund
Nicola was a beloved Counsellor at Camp Thunderbird who passed away at a very young age. Nicola grew up spending her summers as a camper at Camp Thunderbird and then worked as a camp staff member from 1985 – 1989.  There is a very special place at Camp Thunderbird known as Nicola Ridge in her honor.  This fund supports young campers to attend Camp Thunderbird every summer and share the outdoor experiences that Nicola loved.
Ken Currey Leadership Development Fund
This fund is in memory of a long time staff member  who was the Director of Development at the Vancouver Island Y. Ken had a fondness for Camp Thunderbird and Currey Corners at Camp is named after Ken.
Dorothy Hamilton Endowment Fund
Started in 2006 by her husband Don, the Dorothy Hamilton Endowment Fund supports campers in financial need at Camp Thunderbird. Dorothy was an active Y member, a dedicated runner, and a volunteer Board member for the Y who was very attached to the leadership programs at Camp Thunderbird.
---
Other Funding Sources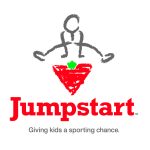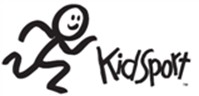 ---
Impact Story – Finding Joy at Camp
My son recently turned 13 and is now in grade seven. He has gone to the Y's Camp Thunderbird for the last two summers and has significant learning disabilities. His dyslexia impacts everything he tries to do. From grades 4-6, he experienced severe bullying and was called stupid and dumb. He hated school.
During this time his father and I divorced. His dad was homeless, and I was back to work and trying to support a family after being a stay at home mom for 10 years. With all this happening, along with the death of his four year old cousin, my son became very sad. It was very difficult to watch. He missed his dad, I was working all the time, and I was grieving and tired too. As a single mom, I can't tell you how grateful I am to the YMCA-YWCA of Vancouver Island.
Through the Y's Annual Campaign, we received Financial Assistance the first summer to make Camp Thunderbird possible. My son went with one of his classmates and spent a week at camp. When I picked him up, he had more joy then I have ever seen. His counsellors described him as a generous, kind person who was a leader on the hikes and kayaks. He loved camp! He also built a bond with his classmate and now had an ally at school. At Camp Thunderbird, he felt as though he counted and was valued.
His brother is also dyslexic and struggles at school, and I cannot wait to have him attend Camp Thunderbird and feel the same joy in such a safe place, because that is truly what Camp Thunderbird is. It is a place where ALL children can be kids, get dirty, laugh and feel loved. It is a place where children are challenged and supported, and where they come to realize they are capable and good.
---
Receiving and sharing impact stories with our community is extremely important to the  YMCA-YWCA of Vancouver Island. Hearing the stories from families drives the work being done at the Y and reinforces how these valuable experiences can impact lives of individuals and families in our community.
Do you have a story of how the Y has impacted you or your family? Submit your story today.
Share Your Y Story
As you may know, the Y is a non-profit charitable organization that strives to build healthy communities. From infants to older adults, the Y can have a positive impact on the lives of its members. How has the Y helped you? We want to hear your Y story.
---
OUTDOOR EDUCATION FINANCIAL ASSISTANCE
For information on financial assistance for your Outdoor Education booking please contact the Camp Manager by email at lferris@vancouverislandy.ca
Charitable registration #: 10822 5566 RR001