FINANCIAL ASSISTANCE
Summer Camp– updated June 10, 2020
Financial assistance scholarships are provided by funds raised through the YMCA-YWCA of Vancouver Island's Strong Kids Campaign. Any families whose financial circumstances make them unable to pay the full fee for their  program are eligible. Funding is available for residents of Vancouver Island only.
The YMCA-YWCA uses the Government Low Income Cut Offs (LICO) as a guide to ensure those families in the most need receive assistance, both the LICO and Strong Kids funding available changes from year to year therefore reapplication is required.
2020 Summer Day Camp Applications 
Application for Summer Camp Financial Assistance is closed. If you had previously qualified for 2020 Financial assistance and want to register for our new day camp offering, we can apply the same % of support.
Payment plans will not be available for 2020, as we do not have the time and resources to manage those.
Thank you to our Supporters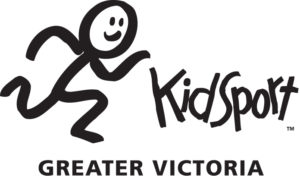 For the last 20 years, KidSport Greater Victoria has been helping local kids in financial need take part in the sports they love.
Click here for more information!
Charitable registration #: 10822 5566 RR001