PROFESSIONAL DEVELOPMENT
Join us for engaging professional development opportunities throughout the school year for teachers, parents and curious educators.  The YMCA-YWCA of Vancouver Island Outdoor Centre and Camp Thunderbird is committed to providing quality outdoor experiences that support healthy growth and development.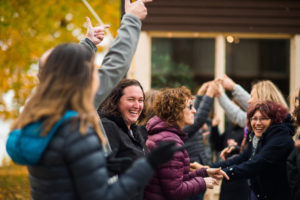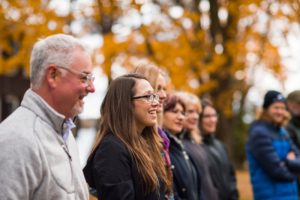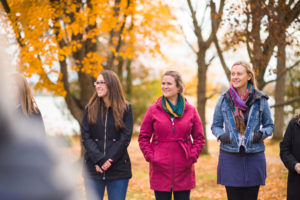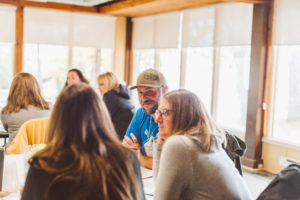 ---
  OUTDOOR EDUCATION TEACHER RETREAT
This event has been cancelled at this time. Please check back for updates or contact hkucera@vancouverislandy.ca 
Vancouver Island teachers, administrators and teacher candidates, are invited to join us for a free professional development and networking retreat where participants will:
Experience play and mindfulness in nature
Deepen their understanding of the role outdoor education plays in developing communication, thinking, personal and social skills for students
Network with fellow teachers in a fun and relaxed environment conducive to making strong connections.
Friday May 8:
Please arrive between 6:00 – 6:30pm. We will get to know each other by enjoying appetizers, networking and campfire.
Saturday May 9:
If not staying overnight please arrive at 9:30am. Departure will be at 7:00pm.
Keynote by Dr. Nevin Harper, Outdoor and Nature-based education professional from UVic School of Child and Youth Care. Gain first-hand experience how students expand their curricular competencies and content knowledge through an outdoor education experience. Enjoy time to try activities including: boating, archery, rock climbing and mindfulness practice for teachers or just relax and recharge in a spectacular nature setting.
Staying overnight is optional. Shared accommodations are available in our cabins. There are 12 beds in each room, though we will place no more than 6 people per room unless we get a request for a bigger group. We have 30 spaces available in cabins with heat, light and shared bathrooms, and the remaining spaces are in yurts or cabins which are unheated, and close to the shower house. There will be options for all-gender, female and male spaces. Please bring your own bedding (sleeping bag or sheets/blankets for a twin bed). 
Meals will be served in our dining hall, and we are pleased to accommodate allergies and dietary needs. Please advise us during registration and we will ensure we have the right food for you. Please leave outside food at home or in your vehicle (we don't want to attract critters—large or small!).
Bringing the following items will make your stay comfortable:
Refillable water bottle/travel mug (for more info about snacks/food see "meals")
Bedding for twin bed, including pillow (if staying overnight)
Comfortable warm clothing, including rain gear
Closed toed shoes (boots or runners, not sandals, for climbing/archery)
Toiletries and towel
We encourage you to "think green" and arrange car pooling, however there is ample parking.  Once you arrive at Camp Thunderbird, look for the big green sign for directions on where to go.  If you are taking the #61 bus, please let us know ahead of time.  The camp road is very long and we may be able to help you up the road.
For more information please contact:
Hana Kucera hkucera@vancouverislandy.ca
DATES AND FEES
| Program | Fee | Dates |
| --- | --- | --- |
| Outdoor Education Teacher Retreat | No Cost | Cancelled – Friday May 8 – Saturday May 9 |
| | | All meals, activities and accommodation are included. |
Cancellation
We understand that plans change, please let us know if you can no longer attend so another participant may take your place.
---
Wild Mind
A Nature & Mindfulness Workshop
Join us for an engaging day-long workshop retreat designed to get you reflecting on your own connections to nature and exploring ways of bringing creativity, nature-based and mindfulness practices into your work and life. Both in your work and as a human being.
When we call something 'pro-d' we sometimes risk cutting off the flow of creativity and emergence in our work as facilitators. Where are our students telling us they want to go? What emissaries of the natural world are showing up for us, begging to be noticed? You will come away inspired, curious and equipped with a renewed sense of wonder, some new ideas and evidence-based practices to implement in your life and work. This workshop is immersive and experiential and will include structured reflection and discussion.
This program is ideal for educators, youth workers and others interested in bringing nature and mindfulness into their practice and is inclusive of all experiences and abilities. We will be spending most of the day outside, so please come prepared and dressed for the weather. A nutritious lunch will be served.
This event has been cancelled at this time. Please check back for updates or contact fhough@vancouverislandy.ca
DATES AND FEES
| Program | Fee (GST not includied) | Dates |
| --- | --- | --- |
| Wild Mind | $80 | May 15 8:30am – 3:00pm – Cancelled |