THE Y IS OPEN
The health and well-being of our communities is why the Y exists and this drives our priorities.  Y membership is different in many ways, but one thing will always remain the same our friendly and welcoming staff will be ready to assist you as we all learn and adjust together.
New requirements are driven by guidelines from the local Health Authority and WorkSafeBC.  Members will reserve a time to access a variety of services and programs at the Downtown and Westhills Y.  At this time the Eagle Creek Y will not be reopening, check back for further updates.
Membership at the Y
A single category of Y membership will be available, for individuals and for families to access our open facilities and programs.
Given the changes in our operations, and due to the difficult financial situation that we face with the new more limited capacity, and after several months of lost revenues, we are announcing changes to the Y's membership and fee structure.
CURRENT/PAST Y MEMBERS
All active memberships from March 2020 have been cancelled.  Members who made a March membership payment, or those who purchased an annual membership, have a pro-rated credit on their account.  This amount will be used at the time you purchase a new membership.
HOW TO BUY A MEMBERSHIP AND RE-JOIN THE Y
Purchase a new membership using the Y's Online Service Portal.
After you have purchased your membership, download the new Y mobile app.  There is a 30-60 minute delay from the time of purchase so the app and our registration software can synch together.  If you try to use the app before purchasing a membership you will not be successful. Details and how to videos about the Mobile App can be found here.
If you do not have a tablet/mobile device click Step 3.
If you do not have a mobile device or tablet you can still make a reservation as follows:
To attend a class: Click here and use the Y website
To workout or lane swim: Phone the Y 250-386-7511 (limited phone hours M-F)
To reserve a children's program/family swim: Reserve using the online service portal click here or phone the Y 250-386-7511 (limited phone hours M-F)
Membership Fees
Continuous membership is charged each month on the last day of your membership, for example if you purchase on July 14 your next payment will be on August 14.
1 Year membership will require payment in full at the time of purchase.
Membership includes access to both the Downtown Victoria Y & Langford Westhills Y
| Membership Type | Continuous | 1 Year |
| --- | --- | --- |
| Child 0-12 | $28 | $336 |
| Teen 13-17 | $35 | $420 |
| Young Adult 18-24 | $42 | $504 |
| Adult | $51 | $612 |
| Older Adult 80+ | $42 | $504 |
| Family with dependents ages 0-12** | $91 | $1092 |
| Family with dependents ages 0-24** | $101 | $1212 |
*
All fees are subject to GST
**Includes up to 2 adults ages 25+ and dependent within the age range specified.
Langford Residents
In agreement with the Municipality of Langford, residents will receive a 10% reduction on their membership fee.  Residency will be audited and updated should the member be found to not reside in Langford.
---
FACILITY UPDATES, RESTRICTIONS AND AVAILABILITY
To ensure you have a successful visit to the Y, please review our new "Know Before You Go" pages to ensure you understand how to reserve a time to attend, what entrance to go to, any province-wide restrictions that apply to the Y, what you can access when you arrive and a comprehensive list of what facilities/services are available or not.
---
YMCA MEMBER ALL ACCESS – VIRTUAL MEMBERSHIP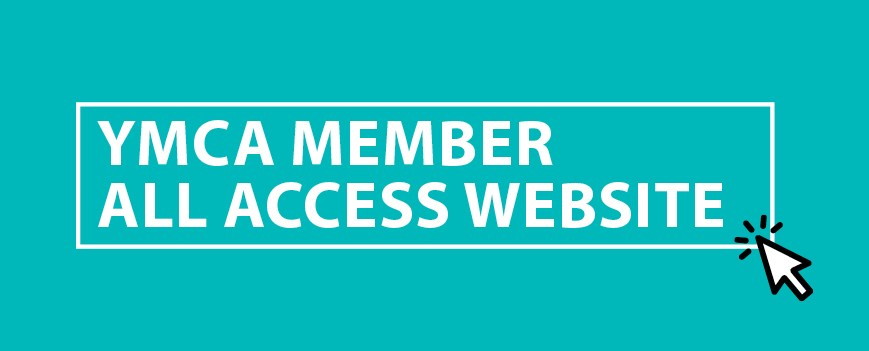 Contact us for the password and get started today!
---
PAST Y MEMBER NOT READY TO RETURN
Were you a member at the time the Y closed on March 17, 2020?  All members were provided a credit for any unused membership time in that month (continuous members) or during our closure (annual members). Not ready to return to the Y and wish to have this credit refunded, please click the button and complete the request form.
Request Refund of Membership Credit