The Y Outdoor Centre, home of Camp Thunderbird, is nestled in the Sooke Foothills and has provided outdoor experiences for children and youth since 1935. Our mission is to work together to enhance individual and community potential through participation, learning and leadership. At the Y Outdoor Centre we believe that high-quality mentorship, small group experiences, time spent being physically active in natural spaces, democratic group living and community service are key elements in the healthy growth and development of young people. We provide opportunities for young people to challenge themselves, build their self awareness, social skills, take a break from technology and reconnect with themselves, others and the natural environment.
The YMCA-YWCA of Vancouver Island Outdoor Centre and Camp Thunderbird is committed to providing quality outdoor experiences that support healthy growth and development of young people.  We invest significant resources to create programs that provide these benefits to our participants without exposing them to unacceptable hazards.
Participants and their families should be aware of the risks involved in participating in camp programs and accept that by participating they are taking those risks. Please take the time to review this summary of risks and our risk management approach. Risks will vary for each program, so we ask that you also take the time to review the information provided about each program.
YMCA-YWCA Outdoor Centre and Camp Thunderbird Risk Awareness
Y Outdoor Centre staff are are the best in the business, with the perfect blend of training, enthusiasm, care and certification. All Y Outdoor Centre staff and volunteers have completed a Criminal Record Check with Vulnerable Sector Clearance.
Luke Ferris (Chinook), General Manager
Luke has been a part of Camp Thunderbird since 1994 when he started as a summer camp counselor in the Explorer section. As the father of two boys who have grown up going to camp, Luke has first hand experience with what it's like to be a camp parent and a rich understanding of the growth and development that takes place in these programs. Luke's post secondary education includes Kinesiology at the University of Calgary and Civil Engineering at Camosun College. He served as President of the BC Camping Association in 2012 and 2013 and continues to serve the greater camping community as an accreditation inspector for BC camps. In his spare time, Luke is an avid hiker, mountain biker, back-country skier and rock climber. He believes strongly in the importance of human-powered, outdoor activity for healthy development in people of all ages.
Peter Carson (Hemlock), Summer Camp Program Manager
Peter has worked at the Y for over 13 years in both Camping and Child Care programs and has a passion for introducing kids to the natural environment. His experience in Camping has come both from 11 years of service here at Camp Thunderbird where he worked as a counsellor, Sea Kayak Guide, Out Trip Program Coordinator and Summer Camp Program Coordinator. Recently, Peter spent two years with the Calgary YMCA's Camp Chief Hector as their Outdoor Schools Manager. Peter is a Lead Sea Kayak guide, Level Two Paddle Canada Sea Kayak Instructor and instructor with the Outdoor Council of Canada. He has paddled most of the BC coast from as far North as Prince Rupert to right here on Vancouver Island, most often, with groups of kids.
Hana Kucera (Juniper), Program Manager Outdoor Education
Hana joined Camp Thunderbird in 2014 as Program Manager. Hana has been teaching and working with children and youth for over 15 years. She has a background in nature-based immersion education for children, youth and adults and came most recently from the Bamfield Marine Sciences Centre where she taught undergraduate courses and engaged youth in hands-on marine science education. Hana holds a PhD in marine biology and has conducted field work in remote areas of BC and the maritimes. During her PhD, Hana founded the University of New Brunswick outreach chapter of Let's Talk Science. Hana enjoys spending her spare time looking for and identifying mushrooms, trees, and birds, improving her rock climbing skills, and travelling to wild places.
Program Coordinators and Team Leaders provide support, direction, enthusiasm and leadership in all aspects of camp life.
Medical Volunteers are doctors and nurses who live on-site during July and August in our Wellness Centre.
Counselors stay in each cabin during the summer months.  The ratio maintained is 2 counselors with eight campers. They provide around-the-clock care and guide each camper's experience. By acting as role models, they demonstrate respect for others, themselves and for the environment. Their job is to provide quality, safety, excitement and challenge in all Thunderbird programs.
Instructors in our Outdoor Education programs, teach a variety of programs for a group of students (9-14 individuals). Outdoor Education programs require parent volunteers and teachers maintain ratios as they play a critical role for supervising and caring for the children at camp. These parent volunteers and teachers participate in activities and sleep in the same cabins as the children/youth.
Counselors and Instructors hold Standard First Aid, CPR "C" and Bronze Cross certifications. Staff attend extensive training before their work begins and on a continual basis. Additionally, many staff have guiding certifications, advanced first aid and advanced lifeguarding qualifications.
Want to stay connected and informed about Camp Thunderbird news and events. Register as an Alumni today!
Stay Healthy with the Y – review our on-going COVID-19 Updates 
click here
.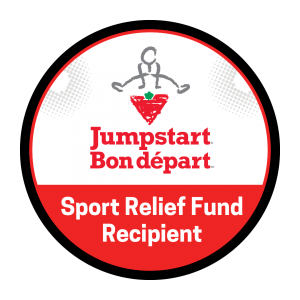 As one of nearly 300 sport and recreation organizations across Canada to receive grant funding from Jumpstart's Sport Relief Fund this year, the continued need for support is apparent.
5040 Glinz Lake Road
Sooke, BC V9Z 0E3
T: 250.642.3136
F: 250.642.3980
Registration Services
202-1314 Lake Point Way
Victoria BC, V9B 0S2
T: 250.386.7511
F: 250.386.7511
E: registration@vancouverislandy.ca