Donating to the Vancouver Island Y supports your community
Your donation will go directly to supporting important Y programs that improve health, build connection, prevent social isolation, and develop skills and confidence.

Donating is Simple
---
Learn more about Y Programs you can support!
Pandora Youth Apartments
The Y's Pandora Youth Apartments provide safe, affordable housing for vulnerable youth as they mature and transition to independent living.
Donations to the Pandora Youth Apartments Program will help with:
Keeping emergency food supplies stocked for youth

Move in housing expenses and basic household items

School supplies, tuition costs, bus passes

Outreach support to past participants and vulnerable youth in the community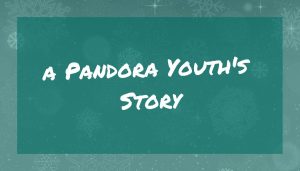 ---
Young Moms Program
The Y's Young Moms Program is a supported housing program for young women and their child with the goal of transitioning them back to the community as a family unit with access to resources.
Donations to the Young Moms Program will help with:
Transportation expenses for medical appointments, school, child care

Emergency food supplies for a young family

Personal needs, clothing, toys, diapers, and formula

Help mothers parenting alone with unexpected costs, rising inflation, and housing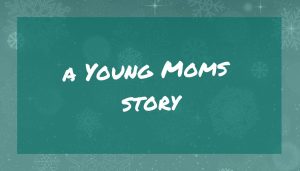 ---
Camp Thunderbird
Support the many outdoor programs and camps at the Y's Outdoor Centre and Camp Thunderbird. Camp Thunderbird provides opportunities for youth to challenge themselves, become self-aware, build social skills, take a break from technology, and reconnect with themselves, others, and the natural environment. Camp Thunderbird challenges the gender-separated norms of traditional summer camping by being one of the first in BC to provide gender-inclusive programs.
Donations to the Y's Camp Thunderbird Program will:
With rising food costs, help keep healthy fresh food options at summer camp

Help put a child on the bus for a summer camp experience

Assist with emergency costs, supplies, trail maintenance

Support equipment needs and upgrades to camp's water fleet

---
Y Financial Assistance – Membership
Y Financial Assistance makes membership available to all. Regular participation in the Vancouver Island Y's membership activities supports a balanced approach to personal growth, health, and wellness.
Donations to the Y's Financial Assistance Program will:
Help individuals of all ages and families stay healthy and connected by supporting assisted memberships.

Serve those individuals and families who have the greatest need in our community.

---
HAMPERS AND GIFT CARD DONATIONS
We are accepting non-perishable food items and gift card donations to directly benefit youth at risk and young families in the Y's Pandora Youth Apartments and Young Moms Programs.
Hampers will be in the lobbies of both the Westhills Y and Downtown Y. 
Please ensure all hamper items are NEW, UNOPENED and NOT EXPIRED.
If you have any questions about donating, please email the Y.